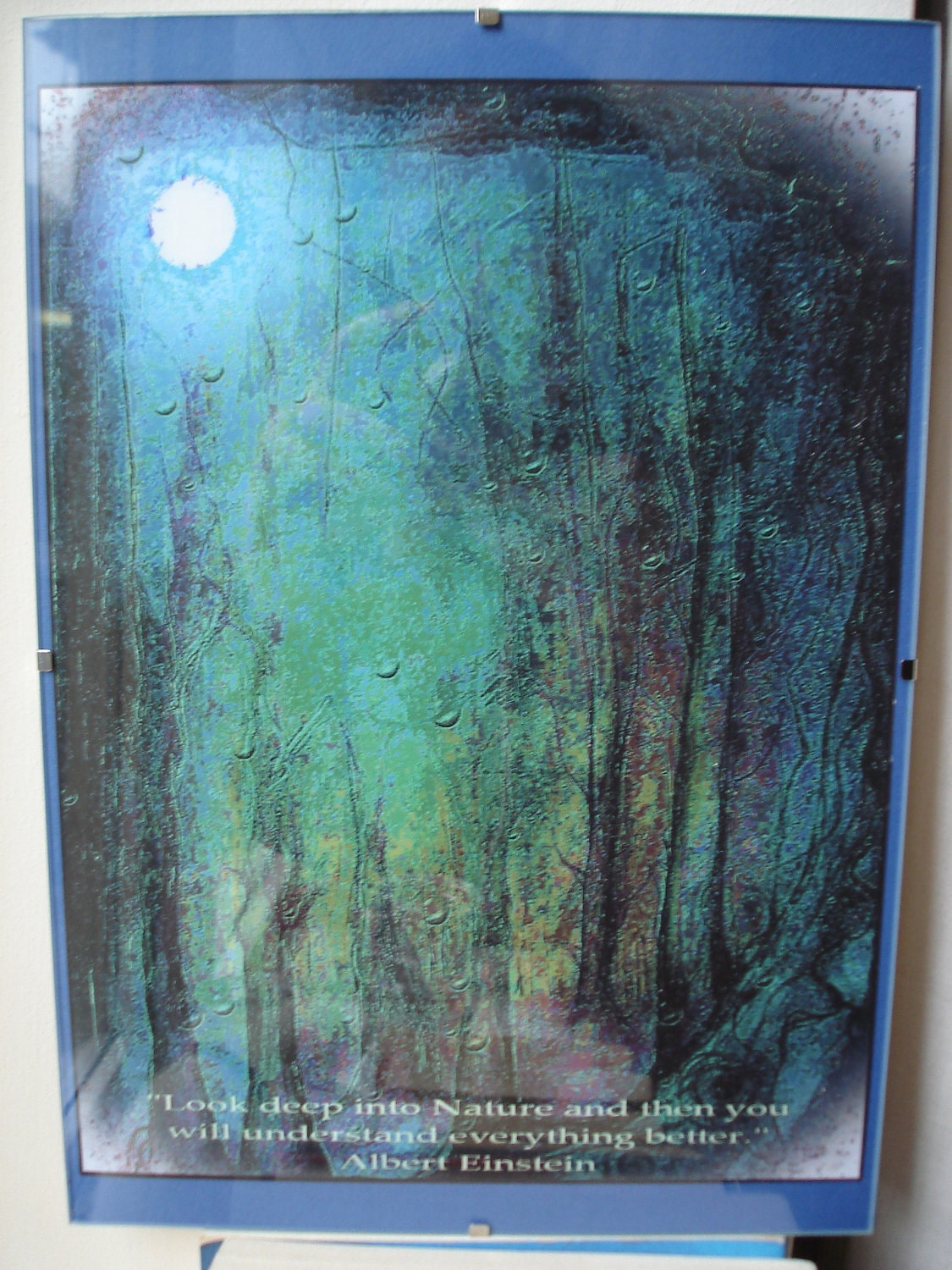 This high quality reproduction print is taken directly from my original painting 'Enchanted Forest' which is pictured here without the clip frame. I enhanced the colours using computer software and added the beautiful and profound quote from Albert Einstein:
Please email me to order prints of the original painting. I can offer this print WITHOUT the quote.Your print will be printed onto recycle...
Click Here to Visit My Etsy Shop!