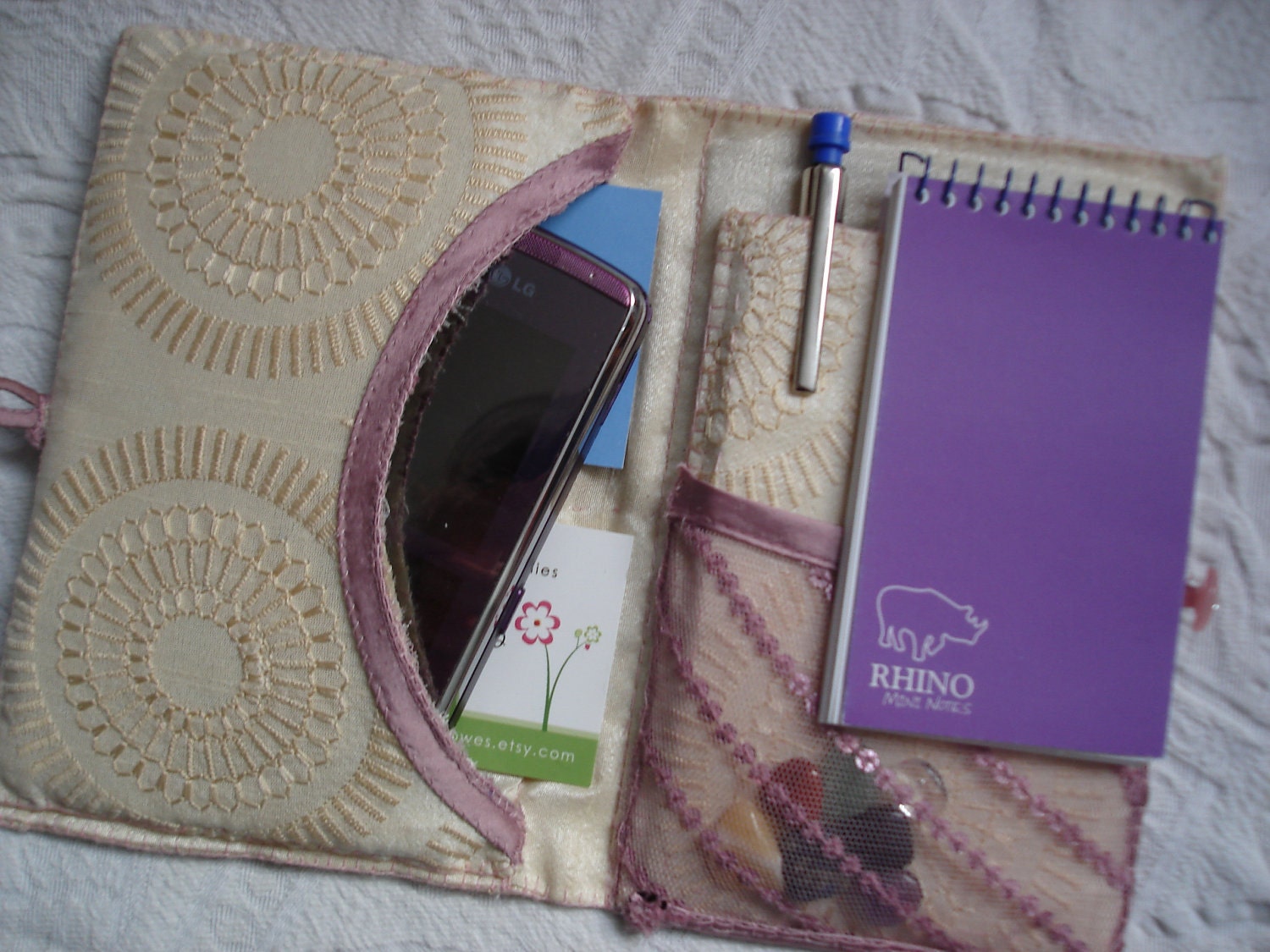 This is a very versatile piece, made of reclaimed fabric scraps and cardboard off cuts.
It can be used to carry your mobile phone, business cards, passport & travel tickets, keys, crystals and pen/pencil. Of course, the compartments can be used for whatever you prefer to carry at the time and whatever fits! I carry a pouch of Lavender in the sequin pocket to help me relax, alongside my chakra crystals in case...
Click Here to Visit My Etsy Shop!